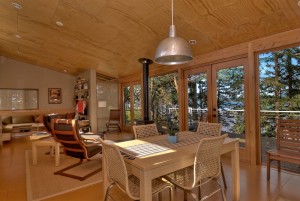 Habitat Construction was recently selected for feature in Pacific Northwest Magazine. The homeowner, CJ Ebert of Harbor Mountain Development says, "I wanted a place to get away from it all. A simple, well-constructed home that lets in the view and the light."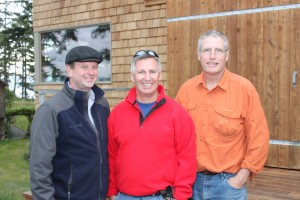 Pete Peterson, CJ Ebert, and Tim Hossner
Working with architect, Tim Hossner of Replinger Hossner Architects, CJ made that dream come true. Nestled in a high-bluff lot surrounded by evergreens, the home is located in LaConner and  overlooks Skagit Bay.
The home will be featured in Pacific Northwest Magazine, a publication of Seattle Times. Renowned architectural photographer Benjamin Benschneider is shown here during the photoshoot.
For more information on custom-home building by Habitat Construction, contact Pete at 369-540-8215.