About the Isles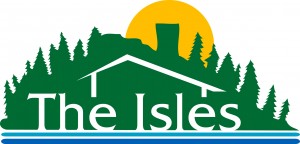 The Isles is a community of seventeen craftsman style cottages, each situated to take full advantage of the view. Sunrises over Mt. Baker, eagles soaring through Thatcher Pass. The Isles on Fidalgo Island is located a short 70 miles north of Seattle, yet a world apart from home. No ferry lines, no heavy traffic, just a quick trip from either Seattle, or Vancouver, BC and you're in paradise. Weekend getaways to the islands couldn't be easier.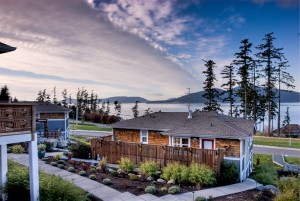 These 1600 -1900 sq feet, three bedroom homes are built to live big while providing low maintenance to the homeowner. Cook's kitchen, radiant-heated stone floors in the bath, view decks and community clubhouse provide entertaining space and comfort you'd expect.
Now is the perfect time to invest in a second home and take advantage of continued appreciation in the marketplace. Anacortes has been named the 4th most desirable place to retire by Kiplinger's Report.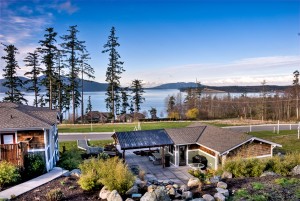 Developed as eco-friendly, northwest cottage community, the Isles provides sunsets, BBQ's and relaxing days listening to the waterfall outside the community clubhouse.  Nearby protected forests provide hiking trails to Cranberry Lake. Minutes from Washington Park, Skyline Marina and Old Town Anacortes, your gateway to the San Juan Islands.
These energy efficient homes were built with mother-nature in mind. Habit Construction owner Pete Peterson, began incorporating "green" building habits in 1975 and has continues to keep up with trends with this unique community. Energy-star appliances, on-demand hot water, zoned-heated, reduce your carbon footprint, increase efficiency and allow you to feel good about your vacation home.
Whether you live year-round or are a seasonal visitor, every Isle property enjoys the built-in security of automatic path lighting, and secure mailboxes.
Hate yard work? No problem. Professionally maintained grounds and use of native plants makes this low-maintenance landscaping beautiful, and easy to maintain.
Sing, dance, and celebrate. The Isles clubhouse provides a great atmosphere to host birthday parties, family gatherings, book clubs, and more.
Learn more about the Isles Builder – Click here.
Local Attractions
Local Food
Area Resources