About Habitat Construction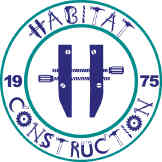 While we applaud Habitat for Humanity® for their work we are not affiliated with them. We began building homes in the Seattle area in 1975 when the focus on preservation of the environment was of high concern in our area.
A house is a home when you create a highly livable environment. That has been our aim from the beginning.
Pete Peterson, founder of Habitat Construction, began building single-family homes in the seventies and continued until mid 1980s. He then was tapped to become the finish superintendent for Condominium projects in Bellevue, Renton and Mill Creek areas of Seattle.
In 1986 Pete moved to Guemes Island and has been building custom homes in the San Juan Islands and Anacortes ever since. His talent for quality workmanship in a timely manner caught the interest of several award-winning Seattle architects, including:

Their clientele were seeking exclusive retreats on Decatur Island. Pete and his crew spent the next 15 years commuting to Decatur by boat and building custom high-end homes for them.
Habitat Construction's work has been showcased in more than 20 magazines worldwide, including Sunset, Seattle Homes and Lifestyles, Pacific NW, and Metropolitan Homes.
In 2003, shifts in housing design began turning from McMansions to Cottages. Pete toured areas like Langley's 3rd Street Cottages, Shoreline's Greenwood Avenue Cottages, and Bainbridge Island's Homes, and was inspired to bring his own flair to Fidalgo Island.
The communities he'd toured limited the house size to less than 1050 feet; there were no locking garages, only street parking, often leaving homeowners carrying groceries in the rain!
His latest project, The Isles, addresses many of the shortfalls of cottage living. "I loved the idea of living big in a small space. What I wasn't willing to give up was convenience, parking, and storage!"
Pete's vision for The Isles took shape and homes began selling 2007. We encourage you to tour the homes in this blog and call Pete directly if you have any questions. 360-540-8215.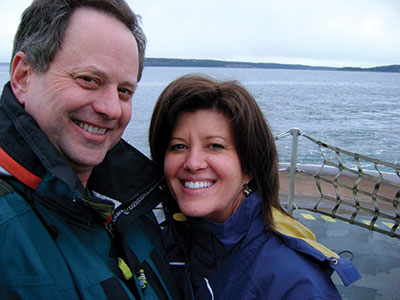 "I live here, I'm a part of this community. I build for others as if I were going to live in the home myself. Even with the downturn in the market, my commitment to quality building remains. Our homeowners notice the difference immediately and enjoy the benefit of low-cost maintenance for years to come."
Memberships:
View available properties at Isles Anacortes – Click here.